Electrical Wholesalers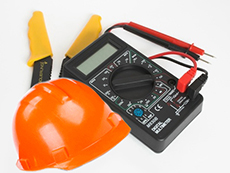 We are proud to annouce that we are appointed as the authorised distributor for Hager Products
But, we sell every conceivable kind of electrical component.
Our stock range consists of over 3500 different items, with access to almost 200 000 items. We pride ourselves on being able to locate those unusual items that are not locally stocked.
We specialise in the electrical sector, catering for the industrial, marine, agricultural, mining and manufacturer markets.
A list of our suppliers and products are below:
Our major suppliers include the following brand names:
Aberdare Cables
ABB York
Alan Bradley
Bosal
Ceen Fittings
CBI
Clipsal
Crabtree
Eurolux
GEC
Gewiss (Italy)
Hellerman-Tyton
Legrand
Lohuis/Radiant
Major-Tech
Merlin Gerin
Moeller
Osram
Phillips,
Pratley
RS Components
Siemens
Telemacanique
Terasaki
3M
Upat
Hager
Socomec
Lovato
Scame
Our Product Range includes (but is not limited to):
Batteries
Bulbs
Cables
Capacitors
Conduit
Circuit Breakers
Contactors
Dimmers
Elements
Fans
Fuses
Lights
Plugs
PVC Connections
Relays
Switches
Terminals
Thermostats
Transformers
All Motor Instruments
Pump Control Instruments
Switchgear
Industrial Tools
and more...
This results in our customers being given first class advice where they are able to understand customers' requirements and to fulfil them. Besides being technically proficient, 4 of the key positions are held by people who have 29 years' service in the business - they know what top class service is all about.
Our customers are encouraged to contact us should they have any areas in their operation where electrical control, power distributions or uninterruptible power supply may be a problem, needs to be improved or upgraded. We will happily dispatch a Ryke consultant to your premises for assitance and advice.